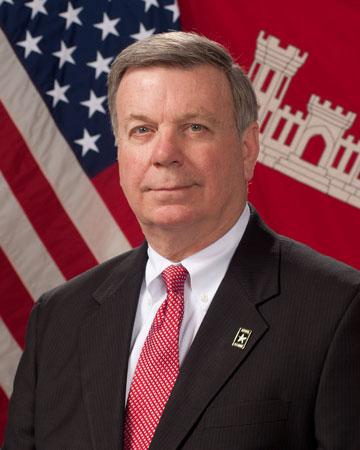 Ernest W. Lutz, Jr. , a 1975 LSU graduate, has been appointed chief of the U.S. Army Corps of Engineers Engineer Research and Development Center (EDRC) Internal Review Office in Vicksburg, Miss.
Lutz joins ERDC from Headquarters, Department of the Army, Office of the Deputy Chief of Staff, G-3/5/7 at the Pentagon, where he served as director of Internal Review.
His past assignments include the Defense Contract Audit Agency in Germantown, Md., along with a variety of civilian and military duty positions in the Pentagon.
A U.S. Army veteran, Lutz is the recipient of many decorations, including the Defense Superior Service Medal, Legion of Merit, Meritorious Civilian Service Medal, Bronze Star, Meritorious Service Medal, Joint Services Commendation Medal, Army Commendation Medal, and the Joint Services Achievement Medal. He also earned the Joint Staff Identification Badge and the Army Staff Badge. He also holds a bachelor's degree from Pennsylvania State University.